Horsemanship Lessons
****Check out the horses for Lease/Sale*****
This is a great gift of responsibility, and a way to see if horse ownership would work for you! There are 3 month, 6 month, and 1 year leases available.
Please talk to Katherine today if you are interested:)
Lessons: daily, weekly, bi-weekly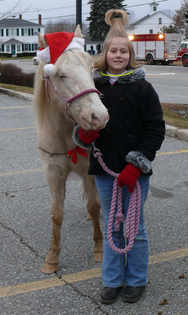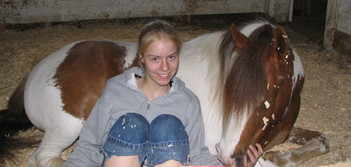 Lessons are taught fr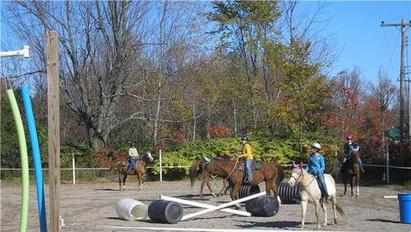 om the ground up... this means that the goal of the student is to become a knowledgeable self-responsible horse partner. Students start on the ground, learning how to maneuver horses through a large amount of different obstacles, and while doing this they learn the personality of the horse. Once students are able to show confidence on the ground then students will begin to ride. A typical hour is generally spe nt getting the horse, grooming, saddling (if riding), riding, and then returning the horse to pasture. Students that are taught to become self sufficient learn at a faster pace, are more confident, and are able to grasp the amount of care a horse takes!
Anatomy, grooming, handling, trailering, feeding, bathing,

wrapping, dentistry, farrier, riding, driving, vaulting, mucking, watering, and trail are all incorporated in lessons. Students
leave with the confidence that they understand what a horse needs, and are able to know when they need it.
Lessons are $35/hr, and with group lessons of two or more the lessons last an extra 15 min.