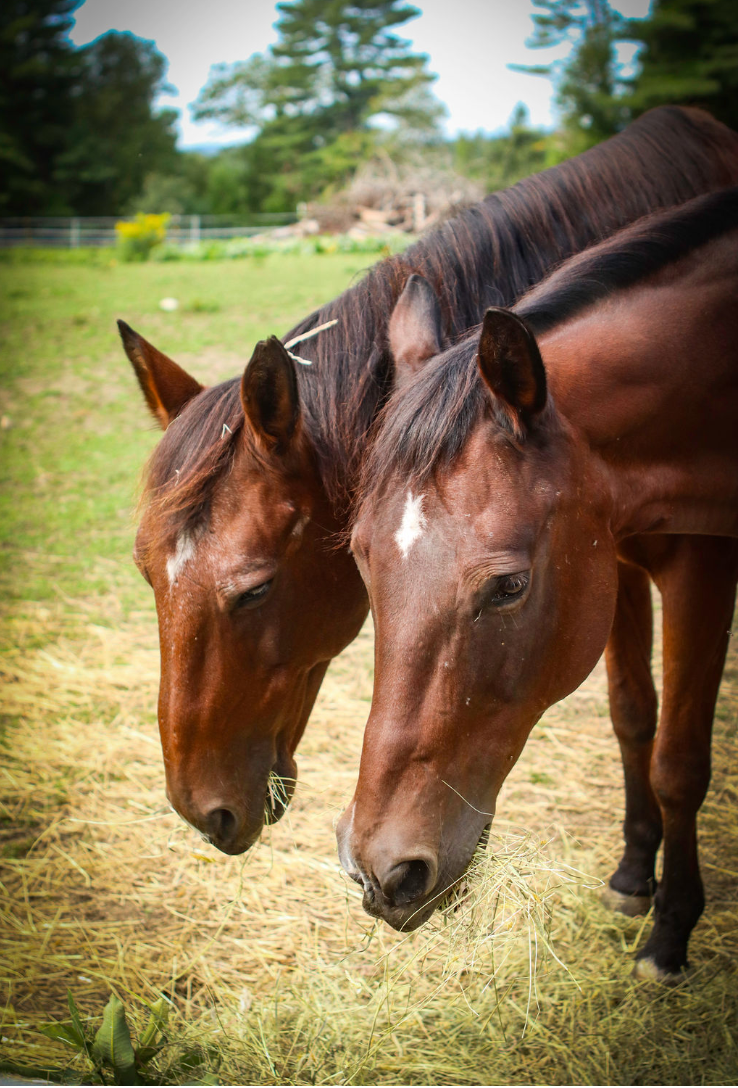 THIS AGREEMENT is entered into between Blazing Star Stables, located at 185 Academy Rd Monmouth, Me 04259, hereinafter referred to as "Blazing Star Stables", and, a legal parent or guardian on the minor, or adult referred to as "Client";
Lesson Procedures

Lessons will consist of 45-60 minutes of instruction. Client understands that on occasion, a lesson may be extended in time at the instructor's discretion without additional charge to the client. Likewise, on occasion lessons may be shortened for inclement weather or other circumstances, The primary responsibility of the instructor is the safety of rider, horses, and guests to the facility, therefore, the instructor has the right to deviate from the schedule when safety is a concern.
Clients must wear an ASTM/SEI approved horseback riding helmet and appropriate boots with heels at all times when riding with stirrups. Helmets are available for client use.
Client understands that lessons are scheduled back to back and it is extremely important that the client arrives on time to their scheduled lesson. Client further understands that even if they are late, the time for ending the lesson will remain as scheduled. The only condition for extending lesson times is if the instructor is not present at the scheduled lesson start time.
Lesson time includes all necessary time with the instructor. For beginner riders, this will include instruction on grooming, tacking, mounting, ride time, dismounting, and after care. All horses must be well groomed prior to riding.
While client is receiving instruction, client must agree to abide by all instructions given to them by the instructors, Client further understands that a lesson may be terminated at any time at Blazing Star Stables discretion without rebate, if in the instructor's opinion the client is ill, not being sufficiently responsive to the instruction of the client is in violation of this agreement or Blazing Star Stables Rules.

Payments

Client agrees to pay the current rates listed. Payment is due at the time each lesson is scheduled and all lessons must be prepaid.
Clients may elect to purchase a package of lessons at a reduced lesson rate. Payment for a package of lessons is due in full before the first lesson. Lessons that are scheduled and the client misses will be counted as a lesson received; unless the client gives proper notice per Blazing Star Stables Cancellation Policy (Section C below). A package of lessons is only for use by a single rider and cannot be transferred to anyone other than an immediate family member of the same level.
No refunds will be given on prepaid lessons or lesson packages. If a lesson is missed, it is the client's responsibility to contact Blazing Star Stables to schedule a makeup time per the Cancellation Policy (Section C below).
Blazing Star Stables may change our fees from time to time. Either party may terminate the lessons by giving notice to the other.

Cancellation, inclement Weather, and Missed Lesson Policy

We only have availability for a certain number of students and your regularly scheduled time slot is valuable. Clients must give at least 24 hrs advance notice to cancel a lesson. IF the client does not show up for scheduled lessons, the client will forfeit 100% of the lesson cost. For extenuating circumstances concerning a missed lesson, please speak with Kat directly.
Lessons are offered rain or shine. In the event of severe weather (snow storms, heavy rain/wind), lessons will be canceled at the discretion of Blazing Star Stables. In the event of rain or extreme heat, all or part of the lesson will be unmounted as a part of our horsemanship program. This lesson time will teach the many aspects of horse care and ownership that occur out of the saddle.

Tack and Equipment

All tack and equipment needed for the horse will be provided by Blazing Star Stables at no cost to the client. Provided equipment must be properly cared for and used only for its intended purpose. Client is responsible for inspecting and verifying the condition of such equipment and tack prior to its use and for informing Blazing Star Stables if tack is in need of repair or replacement.
Client is responsible for replacing any lost or broken tack due to negligence. For example, if the client allows the horse to step on the reins and they become damaged, the client is responsible for replacement.
Clients are welcome to use their own tack if it fits the horse properly, as determined by Blazing Star Stables. All horses must be ridden in the halter/bridles/bits provided by Blazing Star Stables.

Guests to the Farm

Clients are welcome to bring guests to see Blazing Star Stables, visit the horses, and to watch the client take their lessons. Client is responsible for ensuring all of their guests remain outside of fenced in areas, on the pavilion, and not wander through the facility, disrupt the lesson, or interfere with other barn activities.

Nature of Horses

Blazing Star Stables follows a rigid safety program. Horses are selected and tested to ensure their safety and suitability for our program. However no horse is a completely safe horse. Horses are 5 to 10 times larger and 20 to 40 times more powerful than a human. If a rider falls from a horse to the ground, it will typically be at a distance of 3.5 to 5.5 feet and can result in injury to the rider. Horseback riding is one of the only sports where a smaller, weaker predator (human) imposes its will on a much larger, stronger prey animal (horse).
If a horse if frightened or provoked, it may divert from its training and act according to its natural survival instincts, which may include but are not limited to: stopping short, changing directions or speeds at will, shifting its weight, rearing, bucking, laying down, bolting, kicking, biting, or running from danger.

Binding Affect

The parties hereto agree that this agreement shall be binding on their respective heirs, estate, successors and assigns.
Failure of either party to abide by and perform any and all other terms, conditions, covenants, and obligations of the agreement shall constitute a default and shall, in addition to any other remedies provided by law or in equity, entitled the wronged party to reasonable attorney fees and court costs related to such breach.
THis agreement shall be interpreted according to the laws of the state of Maine, and in Kennebec county.
In accordance with the Maine Law relating to the limitation of civil liability regarding equine activities:
Under Maine law, an equine professional has limited liability for an injury to, or the death of, a participant in equine activities resulting from the inherent risks of equine activities. §4103-A. Liability for equine activities
Release (signable form at barn)
In consideration of services provided by Katherine Ludewig and Blazing Star Stables I agree to release and discharge Katherine Ludewig, employees, and Blazing Star Stables on behalf of myself, and heirs.
Statement of Inherent Risks: The Rider and Parent/Guardian understand and recognize that activities involving horses (including but not limited to their handling and riding/driving) involves inherent risks and can result in injury to the horse, rider, and bystanders. These risks include but are not limited to, the following: (i) The propensity of horses to behave in ways that may result in injury, harm, or death to persons on or around the horse. (ii) The unpredictability of a horse's reaction to such things as sounds, sudden movements and unfamiliar objects, persons, or other animals. (iii) The potential of other riders to act in a negligent manner that may contribute to injury to the owner and/ or agent or to others, such as failing to maintain control over the horse or not acting within his or her abilities. Rider understands and acknowledges that one's presence upon the premises of a farm or horse stable and horseback riding bear known and unknown risks. These risks could result in injury, death, illness, disease, emotional distress, or damage to self, property, or to third parties. Owner understands that these risks simply cannot be eliminated without jeopardizing the essential qualities of the activities. Rider has adequate insurance to cover any injury or damage that Rider, or Riders horse may cause or suffer while participating in this activity; or else Rider agrees to bear the cost of such injuries or damage themselves. Further Rider has no medical or physical conditions that could interfere with safety in this activity, or Rider has discussed this and made Katherine Ludewig aware of the situation.
WARNING Under Maine law, an equine professional has limited liability for an injury to, or the death of, a participant in equine activities resulting from the inherent risks of equine activities. §4103-A. Liability for equine activities
I agree with the Cancellation, Inclement Weather, and Missed Lesson Policy. (Lesson Agreement Section C)



I have read this page and clearly understand and accept the entire document. I also understand that it affects my legal rights and agree to be bound by its terms.