Natural Equine Living
Click Here for team Merch Sweatshirts, Tumblers, Blankets, Tank Tops, and more!: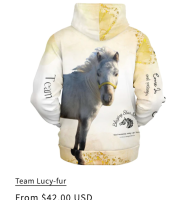 Like us on Facebook!!!!!
Upcoming Events:
Hearts for Horses Feb 11 (Snow date 12th) 11-12pm.
Snap a one of a kind Valentine's Day picture at our kissing booth! Stop by the pavilion or side room (weather) before or after your special smooch to make a Valentine cookie $3. Groom a horse too! Happy Valentine's Day!
MINI HORSEMANSHIP CAMP FEB Vacation
2/22 2/23
Join us for two days of horsemanship camp! Wednesday and Thursday 9-12pm. Cost is $120 for both days.
IF you have a set of 🎿 or a tube please bring with you… snow pending we will be doing some skijoring! Nutrition, conformation, grooming, ground driving, winter groundwork, 🧹 ball, and trick training. Phew! Lots to pack in!
Dress in layers, bring snacks and hydration!
Slots are limited, and tend to book up fast. Please text or call Kat 207-441-5071
SUMMER DATES ARE OUT!

What are your goals with your horse?
Lessons here are for all ages, abilities, and breeds.
Focusing on:
Groundwork Natural Horsemanship Principals

Red Light Therapy/Tensegrity Balancing

Confidence (both rider/handler and the horse)

Obstacles

Trail Riding

Trailering: Loading, Unloading

Western: Dressage, Reining, Team Penning, Sorting, Versatility

English: Equitaion, Pleasure, Hunter/Jumper

Bareback

Drill Team
TikTok Too... you can see all the different animals and projects here!

Are you interested in having a clinic or group lesson at your facility? Please contact to schedule today.
Would you like to learn how to communicate with animals? Please see the animal communications/classes page to sign up now.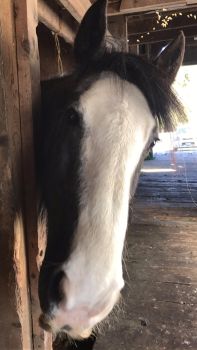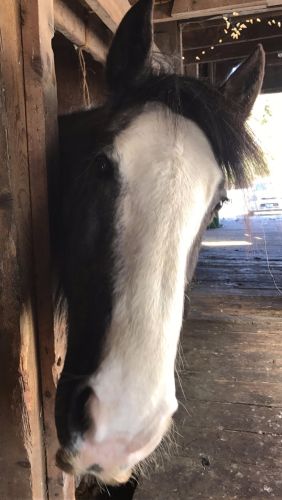 Please take a peek at the site elementalclearing.com it runs in conjunction with the communications/energy work. Complete with class times, and location.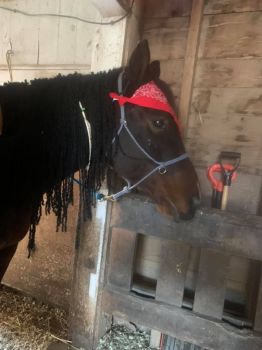 Located in Monmouth, Maine USA on 40 acres of pastures and wooded trails. Outdoor ring, trails, walking distance to schools, family oriented atmosphere, and quality care. The original barn was built in the 1800's and has been used as the town "Fort" in the beginning. Sometimes we even find old pumpkin bricks along the stone walls in the trails. There is a hay "Claw" with a running track in the lofts, and tons of nostalgia here.
Don't let your loved ones get lost in the big barn shuffle! Stalls or run-ins a re available in our quiet stress free barn where natural equine living takes place. We offer professional, individual, customized care for your equine. Be prepared for your horse to kick back its heels and relax while learning many new things!
Katherine B. Ludewig has been riding horses for over 25+yrs in Western, English, Trail, Dressage, and is a Certified Mounted Police Officer.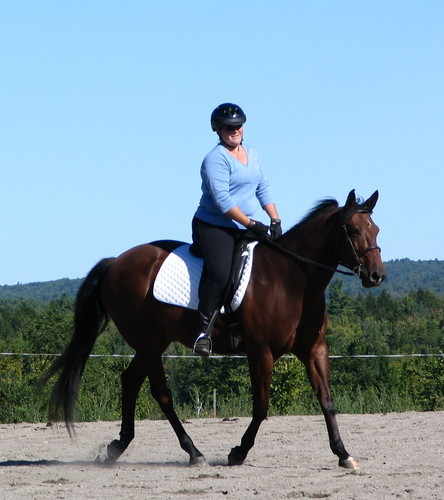 " I have studied under the guidance of many different trainers, utilizing the positive training principles to build a responsive relationship for horse and rider. I believe in the philosophy that the team is continually, effectively, and skillfully communicating with the each other. Always together, working toward the attainable goal(s) that the student and I have set. The student becomes the natural leader in the relationship, yet sometimes a humble student of the horse too! Consistency in the team is key to enhancing the horse and rider to further their abilities and education using natural aids, not artificial ones. Healing the horse and rider are just as important as the riding and trainig aspect. Each individual team is wonderful to work with and incorporating the element of fun too!"