Harry
Harry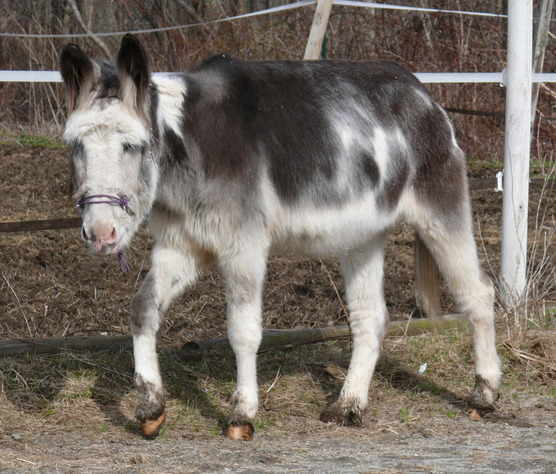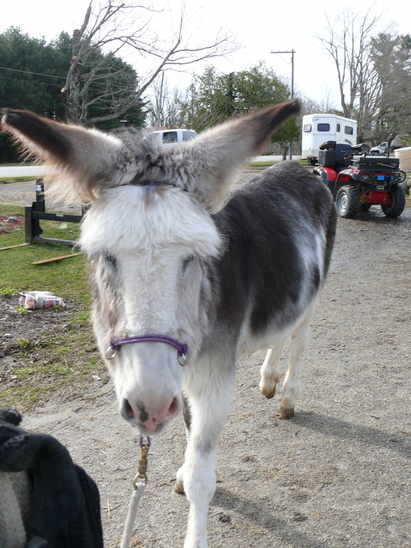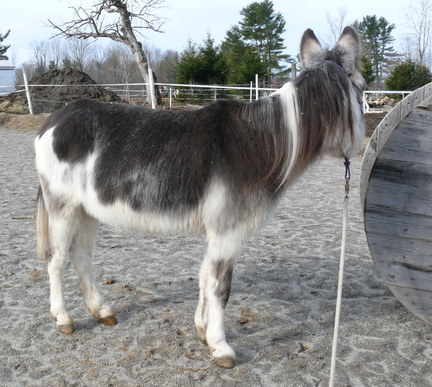 Harry is a donkey, he is seriously hairy too! Harry has come to us very underweight, but in good spirits. He loves carrots, has no clue about apples or grain and loves to chomp his hay! More updates as we get to know each other.
Harry has definatly become a fast favorite of many, bellowing in the morning for breakfast and for dinner:) Tavish and he are getting along and playing with each other a lot. Harry will be learning about the harness and how to ride.
Harry continues to help us will all forms of chores here.... even sawing wood! Amelia hopped on Harry for a short ride this fall of 12' more time in the saddle will be coming:) Harry is becoming very respectful on the ground, still is the first one to come and greet you in the pasture.

Harry has begun to have riders upon him:) He seems to really be enjoying life on the farm. 2016' Harry is helping to learn the finesse style of horsemanship.
My relationship continues to grow, Harry has shown me how soft I can be to get a response from him. He just is such a wonderful teacher. Finn really wants to ride him more.... I'm thinking we should learn more driving.