Sue City Sue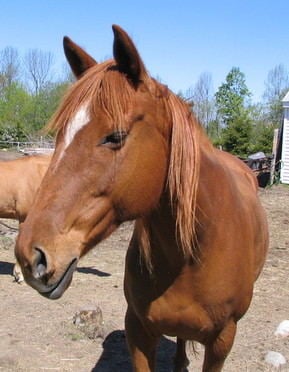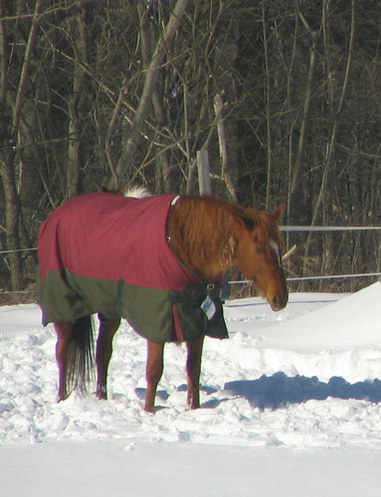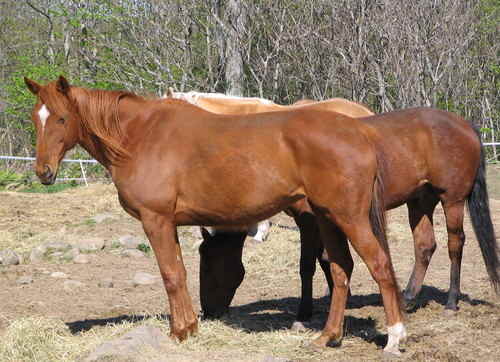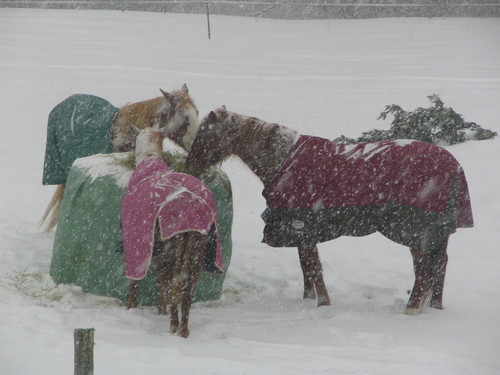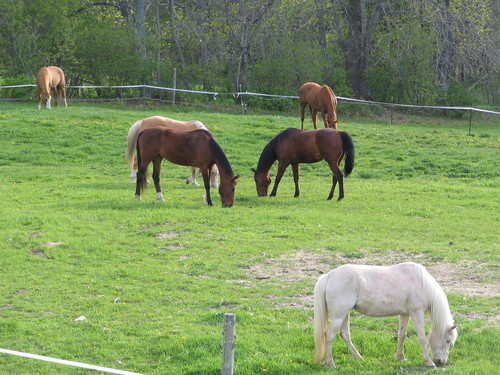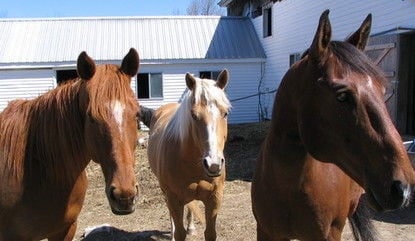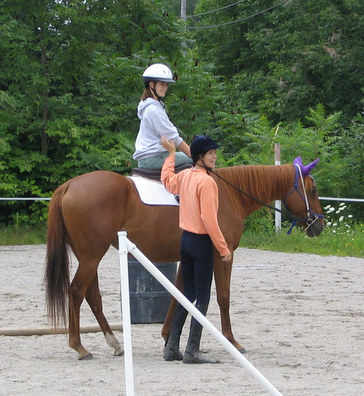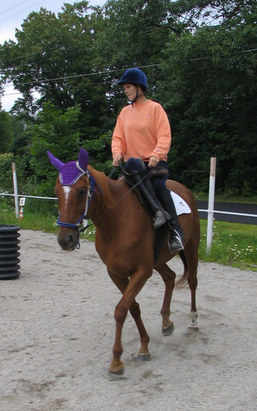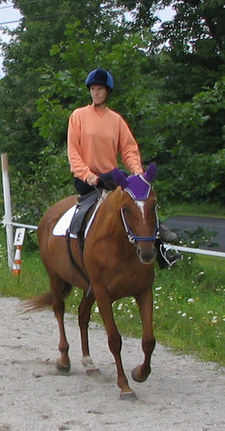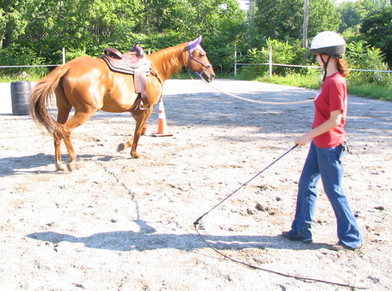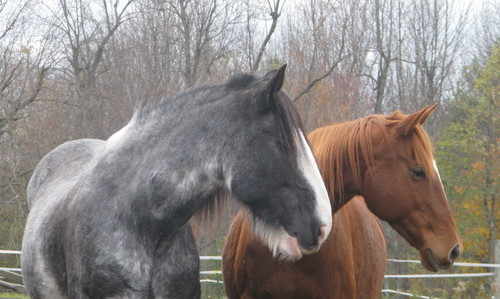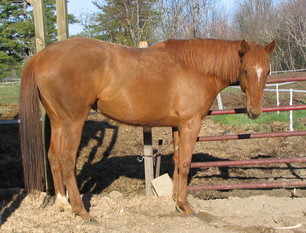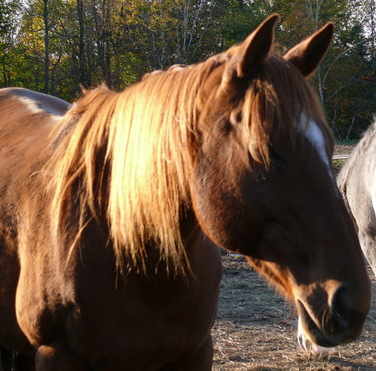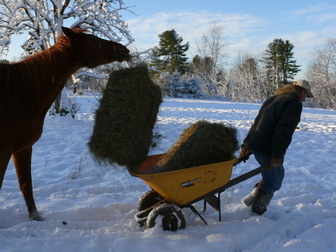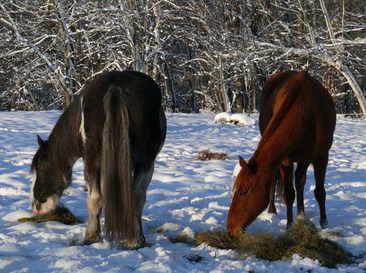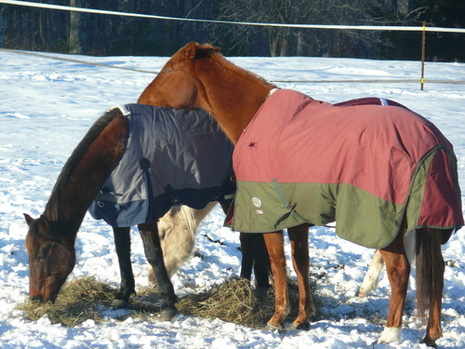 a registered TB mare, 17hh 1998. SueCitySue loves to take people for rides... she loves the little kids, and thinks that riding on the trail is "so cool!" Sue also has been learning a little sidesaddle... which is very un-ladylike actually. Sue was very excited recently when we had "friends" over to visit she and Tavish loved checking them out.
Sue is showing us how much she loves the trails! Madison works closely with Sue, and is able to almost work her "off-line" at this point.
The vet visit on 4/20/10 was not the best for Sue. Sue has had a small growth in the corner of her R eye, which when looked at by the vet it was determined that it is cancer. So the decision to take out her 3rd eyelid was immediate, and we are sending the eyelid to be able to identify what type of cancer it is. Along with the growth in her eye the front of her skull is a bulge that is associated with the eye cancer. I have decided that no matter what the results are Sue will be living here until she is uncomfortable, and at that point a decision will be made as to what her needs are. There is no way of knowing if she will have an issue today, tomorrow, or in 15 yrs. Sue looks to have a clean sweep of the cancer, which means she'll be hanging around!
As of Jan 2013 Sue is continuing to progress in her riding abilities, to which she is a great favorite of many students due to her smooth jog. Her weight continues to be an issue, and it always has been. Her feet however are looking super and are much more stable.