Cecil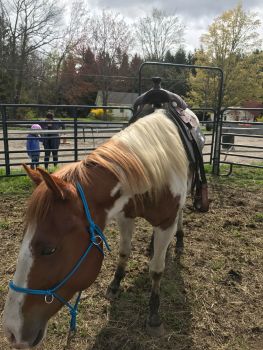 Cecil is Wrapper's full brother! Cecil is a laid back kinda guy. He is able to go into the ring and on the road. He still doesn';t like carrots or apples yet:)
Cecil is now three years old, he's continued to learn the seven games, beginning to wear saddles and harness. He enjoys trails and is fine with traffic.
2017 Spring: Cecil has matured in to a robust looking boy. He is still intact and has wonderful manners. He will begin his saddle training this spring, lightly. He will also continue to learn more about driving and hope to get him dragging the riding ring soon.
He is offered for sale with his brother Wrapper at this time.