Cash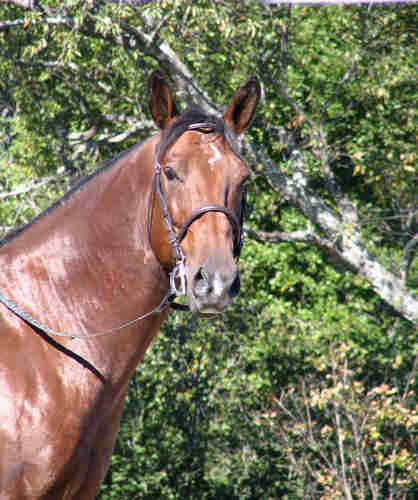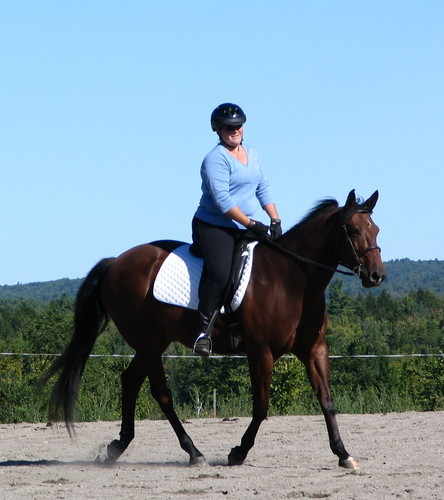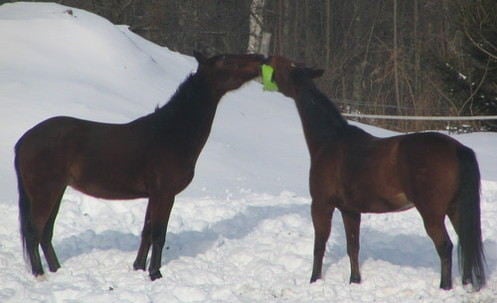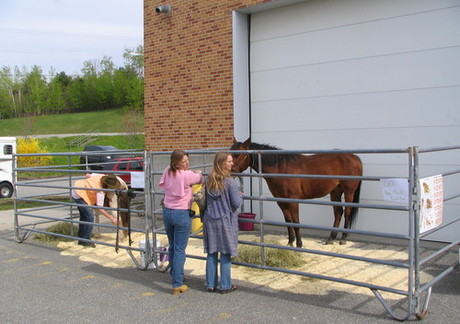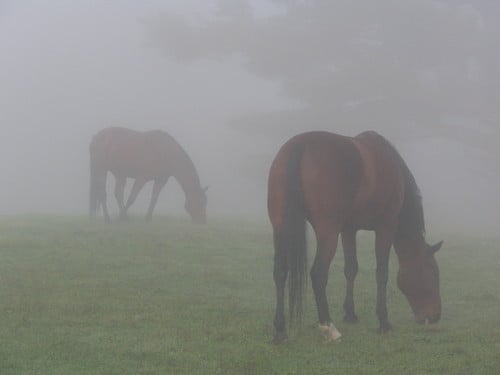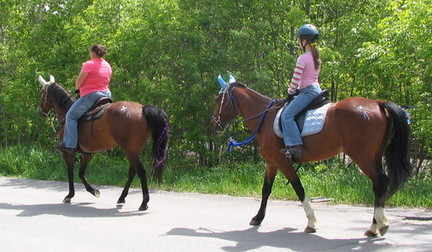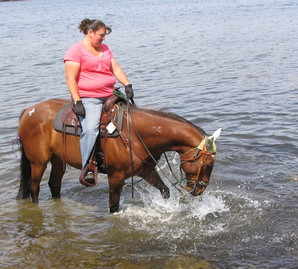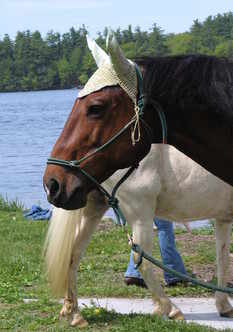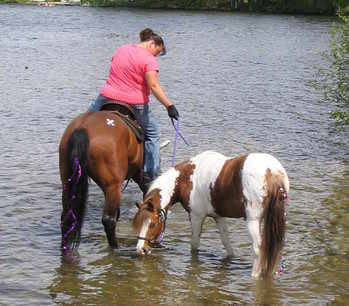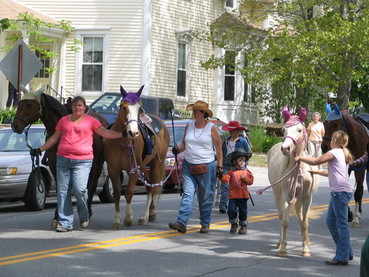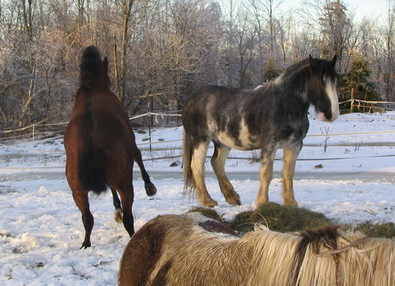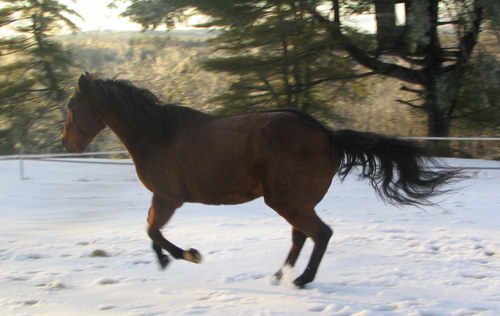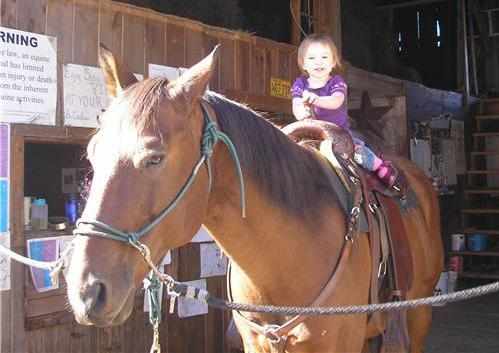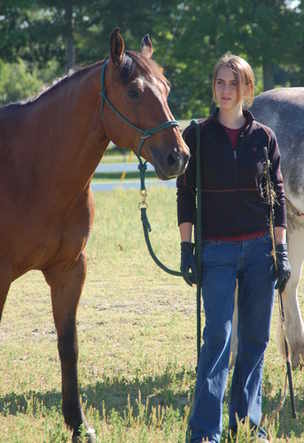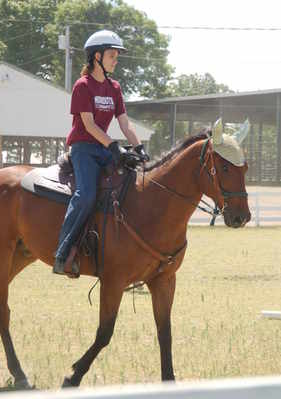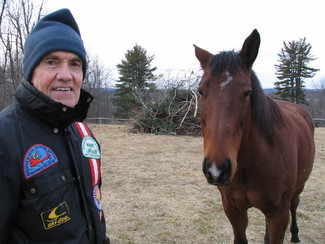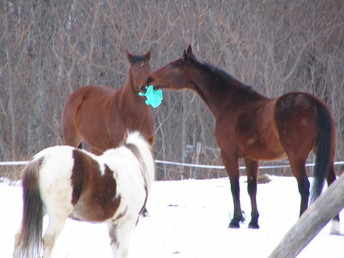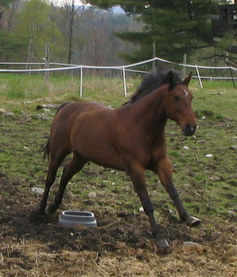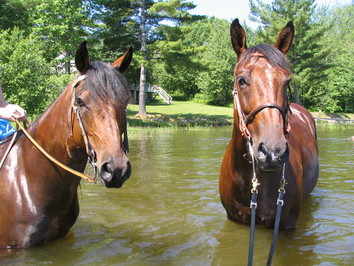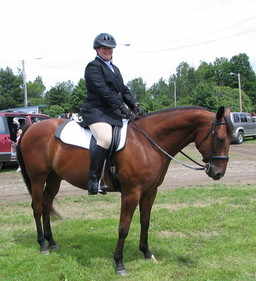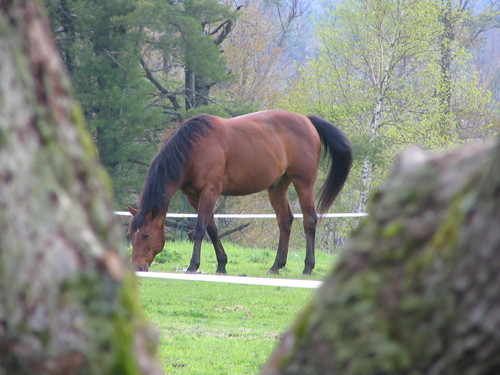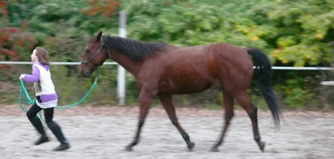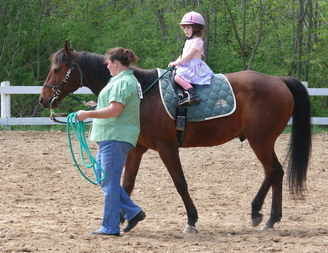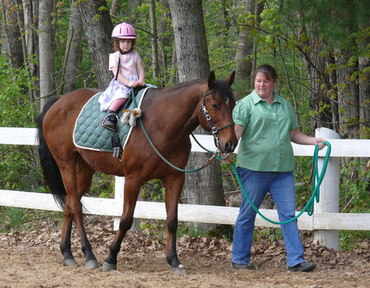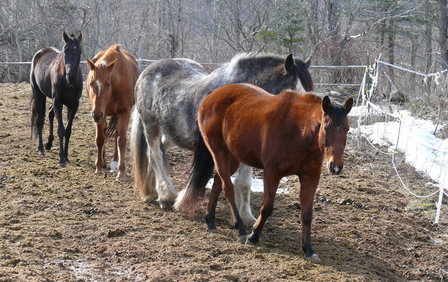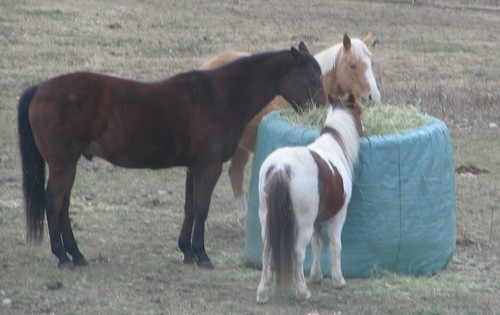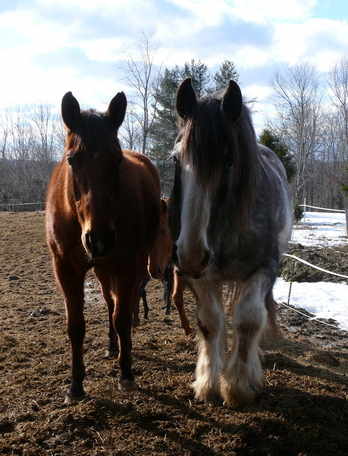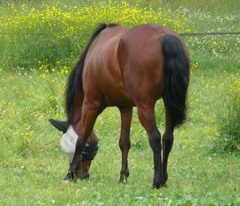 This is Little Cash Away aka "Cash" is a Reg QH 15.2hh that loves to play with his buddies! Cash does dressage, western, team penning, trails, swims, and parades. He loves to "help" you clean out the water buckets, and he loves to swim. Cash is my go to man, if ever in need of a calming ride or a listening ear I can count on him.
Cash really showed me how far we have come in our relationship. Recently w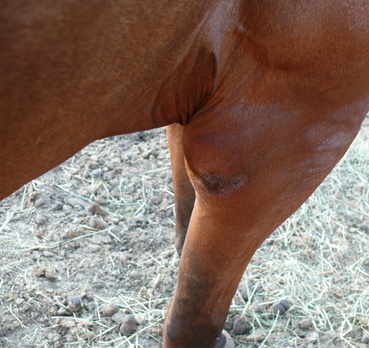 ent to a show, and we had a blast working together something I hope to continue on this summer.
April 11, 2010 brought Cash and I to a Parelli Clinic. We enjoyed ourselves and are continuing to work on our partnership.
Cash and I are in for the long haul... 8/1/10 it appears that Cash has fractured his elbow area, and is in solitary confinement under the stair stall with a small turnout. He isn't thrilled with this whole idea, but he is appreaciative of any peppermints given. I should know more tomorrow about the extent of his injury.
Mr. Solitary Confinement lasted a few days, then Zona went in to keep him company. Cash became very depressed, and his whole leg began to swell. I made the choice to turn him out with Zona and make the side field accessable to them both. When this was done he began to move more, and has no swelling of the lower leg. He does however still 8/26/10 have a rather large hardspot, and slight heat at the elbow site. The xrays showed no signs of fracture, but it appears that he may have fallen doing a "split" with the front legs.
NOW the only place I can think he did this was CLIMBING IN THE WATER TUB. Yes my horse climbs himself into the water tub to splash himself... I have witnesses!!! Best guess is the goober stepped in and then slipped, much like an older person falling in the tub.
Oh well, we are doing arnica, massage, and possible labotomy...
Feb '12 Cash and I went to Glowin' Dreams Farms to participate in a "Making your horse your partner" clinic. Cash's on the ground savvy was super, in the saddle was a little less! Cash had previously been there about 8 yrs ago to pen and sort cattle... he seemed to think that was what was going to happen again and had some fear issues. We played through them and worked together making for an overall super day.
Cash and I had a Liberty lesson with Pete Rodda when he was here in June (2012), lots of running on my part..... We have been practicing, and it is really paying off. He is struggling with elbow scurff which is making me ride bareback more often increasing our communications:)
Made it to the spring AQHA fun show in Litchfield this year, Cash was very good to help Howdie and the other students around. Cash is enjoying the small amount of pasture that is available now.
Summer 14' is coming on fast. Cash has been instrumental in teaching the younger horses that its ok to go on the road, and that vehicles don't eat you. He is my solid rock that I can count on to help me when needed, show me when I need to learn, and guide me when I'm lost.
Fall 16' Cash was slowing in the spring, but since being on Protandim he's come back with more movement and energy than the young horses!!! He's gray around his eyes, and such an amazing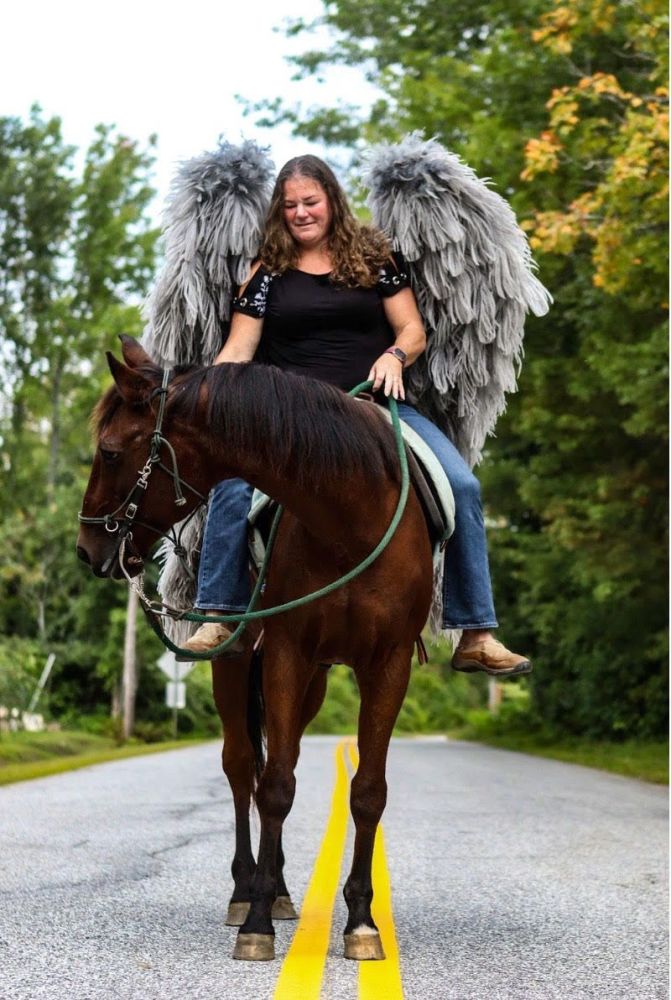 partner. The Protandim has also removed the elbow growth that has been there for years. He is doing well through the winter, and is shedding out now.
2021- Cash has slowed a little, time has been fair to him. He enjoys his alfalfa, solitary eating in the isleway and goats h
elping to clean up what he drops. He has begun to give lessons to littles....
2022- Cash continues to give lessons to littles, and has hadto say goodby to his friends Tavish and Moony. He did cut his back left foot this winter, needing stitches, and had a hard time recouping after. He has begun to get back to his old self, even got to have some pics with him:)