Lassa is the red dun of the duo... He loves the breeze flowing through his hair on Popham Me.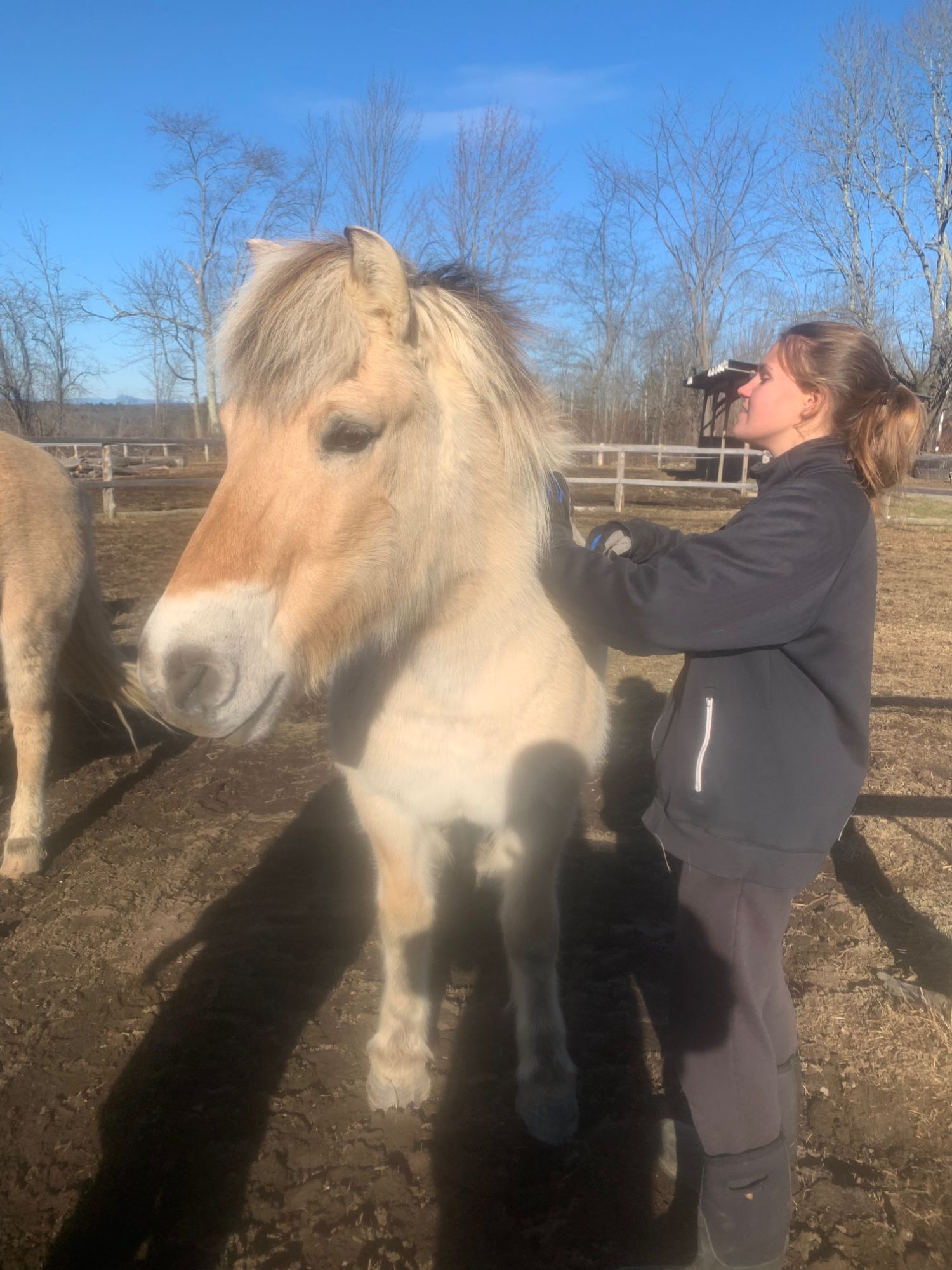 Thunder the dun of the duo, he enjoys playing with Cecil, and enjoys being part of a herd. He is not far from Lassa.
Here you can see the two old men with an authentic Santa.